About C&D Inc
Since 1994 Communications and Data, Inc (formerly C&D Associates, Inc) has been a provider of refurbish and unused business telephone equipment.
C&D inc began as C&D Communications, Inc in August of 1994.  We primarily repaired, refurbished and sold new analog telephone sets for major hotel chains, while wholesaling business phone equipment as well as repairing and refurbishing Avaya equipment.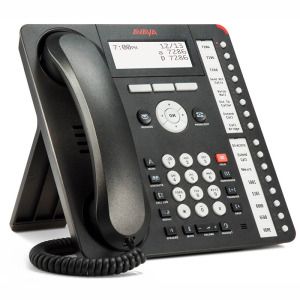 In 2001, as many hotels began to phase out the analog set and we continued to grow, we began to handle more Avaya and added Nothern Telecom business phone equipment, C&D Associates, Inc was formed to sell new and refurbish Avaya and Nortel equipment to the general public along with our repair and refurb facility.  Since then we have become a cornerstone in the telephony industry.   In 2019 we became Communications and Data as we are growing into a Hosted phone provider along with Data implementations. We have been servicing the telecommunications industry for more than 25 years, providing new and refurbished phones, Hosted solutions, key systems, PBX systems along with supporting hardware. We will be here to stand behind all the products we sell.
We at C&D Associates, Inc pride ourselves on customer satisfaction.  Our customer service and business telephone specialists are ready and waiting to serve your telecom needs.
We can be reached at 251-473-3644 or [email protected]

C&D inc is Celebrating 25 years of Service Excellence!